PricewaterhouseCoopers' Survey Shows CEOs Are Optimistic About Global Recovery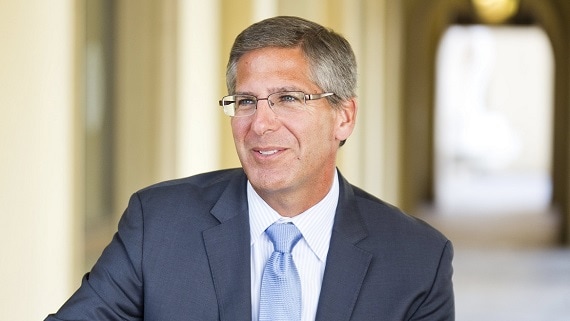 According to PricewaterhouseCoopers' (PwC) 24th Annual Global CEO Survey, a majority of CEOs are optimistic about the global economic recovery.
The survey, which polled 5,050 CEOs in 100 countries and territories in January and February 2021, shows that 76% of CEOs believe global economic recovery will improve in 2021. This number is up from 22% in 2020 and 43% in 2019, and represents the highest level of optimism since 2012, when the survey began asking this question. About 86% of CEOs in North America and 76% of CEOs in Western Europe predicted improved global growth. Bob Moritz, Chairman of the PwC International Network, said, "After a year of human tragedy and extensive economic hardship, it is encouraging to see that the people responsible for making investments decisions and hiring staff are feeling cautiously optimistic about the year ahead. CEOs have faith that growth will return, boosted by the rapid development of vaccines and their rollout in many parts of the world."
Survey respondents are also optimistic about their businesses with 36% saying they were "very confident" about their organization's prospects for revenue growth over the next year, compared to 27% in 2020. Leaders in technology and telecommunications were the most confident, at 45% and 43% respectively. Transportation and logistics (29%) and hospitality and leisure (27%) leaders were less confident about revenue growth over the next 12 months.
The survey results indicate that the United States is the No. 1 market CEOs look to for growth over the next 12 months, at 35%, ahead of China (28%). This marks an increase over last year when the US was one percentage point ahead of China. Germany (17%) is third on this list of growth destinations followed by the United Kingdom (11%).
CEOs indicating concern about climate change rose from 24% in 2020 to 30% in 2021; this topic is still the ninth-ranked perceived threat to growth. Approximately 60% of CEOs have not yet factored climate risk into their strategic risk management activities. Bob Moritz said, "To address the biggest challenges facing our world today, we need to change the incentives that drive decision-making. This requires the financial markets taking a broader view of value, beyond solely financial return and short-term value, so capital will flow to the right places. Better and comparable non-financial corporate reporting is crucial too, so stakeholders can see how companies are creating value for our society and our planet, as well as meeting their financial objectives. Companies that get this right will enhance their brand and build trust with their stakeholders."
For more information or to view the complete report, visit the PwC Web site.
Albert & Company International, Inc. is a unique consultancy and Web publishing service for Executive Development and Advanced Management. Our vision is to help individuals gain the knowledge they need to excel, thereby increasing their efficiency and productivity, leading to better organizational growth. For more information on this and many other courses in our extensive Executive Education database, the most comprehensive and complete of its kind, visit us on the Web at http://albertconsulting.com, or email us at info@albertconsulting.com.