University of Vermont Sustainable Innovation MBA No. 1 Green MBA in America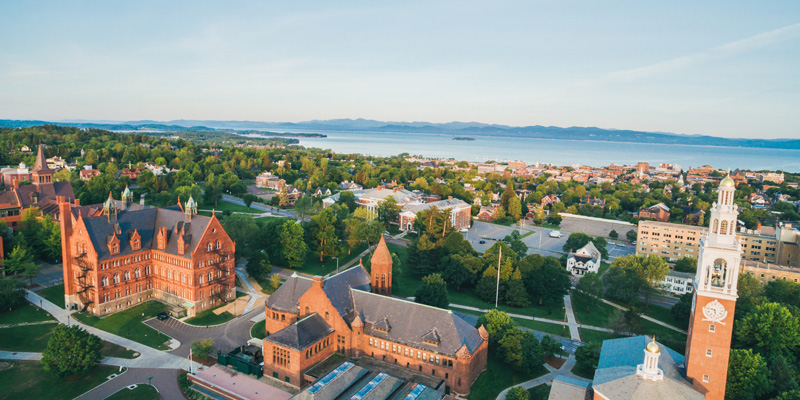 In The Princeton Review's 2018 ranking of "Best Green MBA" programs, the University of Vermont (UVM) Grossman School of Business's Sustainable Innovation MBA program was No. 1.
UVM's Sustainable Innovation MBA is the United States' first one-year AACSB-accredited MBA focused entirely on sustainable innovation, which is increasing in demand among companies. The course curriculum is delivered by world-class faculty members in four modules: Foundations of Management, Building a Sustainable Enterprise, Growing a Sustainable Enterprise, and Focusing on Sustainability. Following the coursework, participants take part in a three-month practicum – a capstone experiential project addressing an issue such as climate change, the environment, or poverty – with companies including 1% For the Planet, Burton, Facebook, Ingersoll Rand, Keurig, PepsiCo, and Philips. Students have traveled across the world to participate in these practicums.
A new career-management system called "Launch" helps students find jobs in innovative ventures and the Changemaker Network, made up of more than 125 companies and individuals focused on sustainable business, allows students to be in direct contact with mentors who help them land jobs.
According to Stuart Hart, professor, Sustainable Innovation MBA co-director, and the world's leading authority on the implications of environment and poverty for business strategy, "We devote 100% of our energy to creating a robust back end that injects people into an opportunity network that helps students realize their personal and professional dreams. If you are a student interested in figuring out how to use the power of business and enterprise to make a positive impact on the world, that's all we do."
For more information on the University of Vermont Sustainable Innovation MBA, visit the UVM Web site.
Albert & Company International, Inc. is a unique consultancy and Web publishing service for Executive Development and Advanced Management. Our vision is to help individuals gain the knowledge they need to excel, thereby increasing their efficiency and productivity, leading to better organizational growth. For more information on this and many other courses in our extensive Executive Education database, the most comprehensive and complete of its kind, visit us on the Web at http://albertconsulting.com, or email us at info@albertconsulting.com.