UNC Kenan-Flagler Business School High Achiever in 2019 Financial Times Executive Education Rankings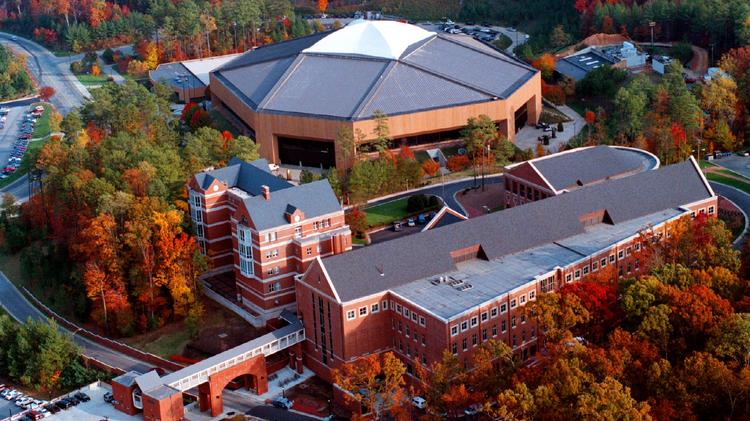 The University of North Carolina at Chapel Hill's Kenan-Flagler Business School is in the top 10 globally in several areas in the 2019 Financial Times Executive Education rankings.
For the third consecutive year, Kenan-Flagler was rated the No. 1 value for the money, globally; No. 2 in the United States for faculty; No. 2 in the United States for aims achieved; No. 3 in the United States for teaching methods; and No. 9 globally for custom programs (No. 2 in the United States).
In addition to its undergraduate, MBA and other master's programs, and a Ph.D. program, Kenan-Flagler offers both open enrollment and custom executive development programs for individuals and organizations. For custom solutions, the school works with business leaders and talent management professionals to design and deliver programs that address specific company problems. They identify areas that may inhibit success and develop solutions to help change employee and leader behavior so the organization can achieve its business goals.
Kenan-Flagler currently offers the following open enrollment programs for executives:
Foundational
* Financial Analysis for Non-Financial Managers
* Leadership Effectiveness Workshop
* Leading Through Influence
* Negotiation and Power
* Strategic Decision-Making
* Strategy Fundamentals
Advanced
* Executing Strategy for Competitive Advantage
* Intentional Leadership ®
* Leading and Embracing Organizational Change
* Leading Strategic Sales Teams
* Talent Management Institute
* The Power of Professional Presence
Forward-Thinking
* Customer-Driven Marketing
* Leading with Analytics
* Leading with Innovation
* Simplifying Complexity for Growth
* Women at Work
For additional information on Kenan-Flagler's executive development offerings, visit them online.
Albert & Company International, Inc. is a unique consultancy and Web publishing service for Executive Development and Advanced Management. Our vision is to help individuals gain the knowledge they need to excel, thereby increasing their efficiency and productivity, leading to better organizational growth. For more information on this and many other courses in our extensive Executive Education database, the most comprehensive and complete of its kind, visit us on the Web at http://albertconsulting.com, or email us at info@albertconsulting.com.